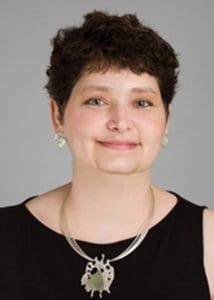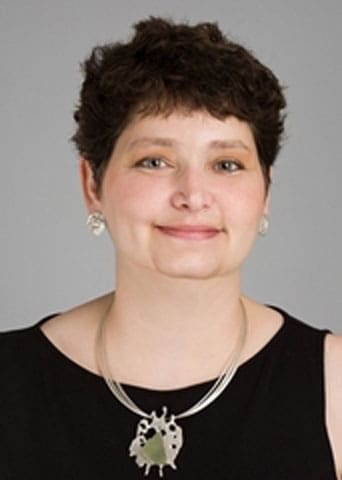 Please join me for my 12th annual art benefit for Lucile Packard Children's Hospital at Packard. Packard is an amazing resource in our community and I am incredibly grateful for all of the help they have given me and mine (and yours) over the years.
I will be having an Open Studio Open House on Sat and Sun, Dec. 3 & 4, 2016 and will be donating 20% of all sales to the hospital. I will be showcasing my new Naked Collection (G rated, I promise :-), trying to find good homes for my deeply discounted pieces, selling my overflow of unset stones and mineral specimens, and introducing many of you to my Art in the Affirmative Collages.

We will be joined by a couple of fabric artists who upcycle designer samples of cloth and notions into amazing creations and some other local craftfolks – perfect gift items for everyone.
Last year's white elephant sale table was a big hit as well so we are going to repeat the fun. Please bring those re-gift items that have been languishing in your closets, the sale specials you bought just waiting for that perfect but ever-elusive recipient, and donate them to the cause. All proceeds from this table will go directly to the hospital.
Art, treats, music and friends all for a great cause – what could be finer? Please contact me for location details.
As always: Explore, discover, and have fun!
– Carina Rossner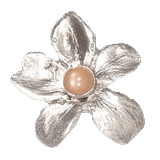 - Bitty Glow
Organic Silver with peach moonstone on cast flower. Pendant, 1 in high.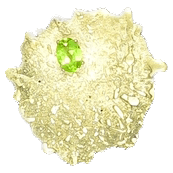 - Meteorite
Organic Gold with gold peridot. Pendant, 1.25 in high.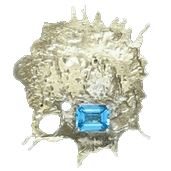 - Topaz Splash
Organic Gold with faceted topaz. Pendant, 2 in high.